New product to fit into the local landscape
New product to fit into the local landscape:
A meeting with the French ambassador at Foshan
Mr. Laurent Bili, French Ambassador in China, visited Foshan on October 23rd, 2021. He had a friendly meeting with Mr. Zheng Haitao, Deputy Mayor of the Municipal Government, and deep discussion about economic and cultural cooperation.
CNIM China was honored to attend the event. Mr. Raphaël Pellerin, our Deputy Managing Director, had the chance to introduce CNIM China's development history and business overview in China to the guests, as well as the company's future development.
CNIM China: Acting at local level (quote from Raphaël Pellerin, Deputy Managing Director of CNIM China)
"A CNIM Group subsidiary since 2005, having carried out numerous technological transfers from France to China, CNIM China now intends to strongly fit into the local landscape and create added value in the province of Foshan. » contends Raphaël Pellerin.
"Our flagship product under development is the "future car park": an automated handling system for cars in a parking lot. A product that fits perfectly in a dense city such as Gaoming. »Raphaël specifies.
"We also responded to the onset of the Covid-19 crisis by providing emergency hospital waste treatment and decontamination systems (Sterilwaves) to Noa's Arch hospital in Wuhan. We aim to develop the use of such systems within the hospitals of the province "he adds.
"Our third area of development in China is the design and manufacture of electromechanical systems and welded structures for high-demanding industries such as Nuclear and Automotive. "
In a nutshell, all parties express their will to reinforce Chinese and French cooperation in the fields of Culture, Environment and High-demanding industries.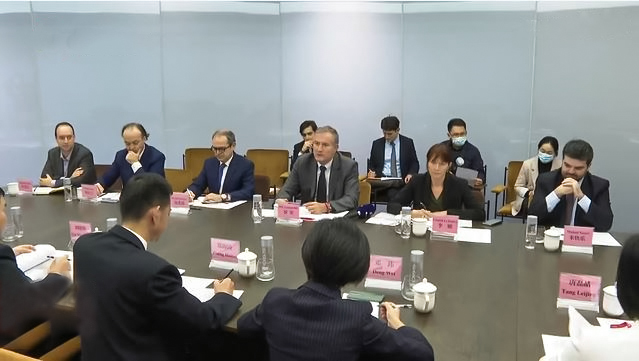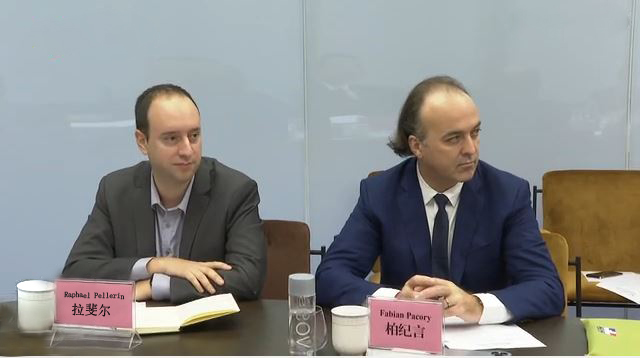 CNIM China provides electromechanical turnkey solutions and large manufacturing components for demanding industries.