31-Dec-2021
Welded structures
Wind sector: CNIM China is entrusted with the manufacturing of 34 large parts.
In November 2021, CNIM China was entrusted from a European actor of the wind sector the serial manufacturing of 34 complex metal structures dedicated to the fixed part of the wind turbine. These S355 steel parts weight between 1 and 2 tons.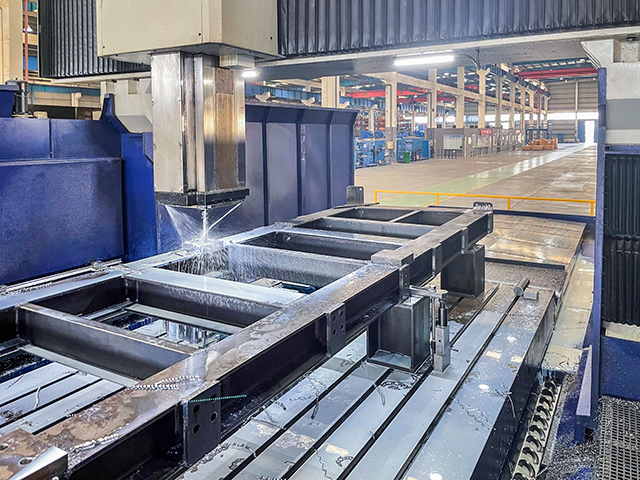 Large size machining on high-quality steel part for the wind sector
"Our large dimension machiningskills and high-quality welding for cutting-edge industries, combined with our expertise in NDT controls are used today for the wind sector. " Says Raphael Pellerin, Deputy Managing Director of CNIM China." It's a very promising new sector."
We can provide few batches of this steel structures every week, with high efficiency.
"One of the major assets of CNIM China is our ability to mobilize our teams and our industrial means to meet our customer delivery time requirements, providing manufacturing costs worthy of the series and delivering very high-quality pieces, " specifies Raphael Pellerin.